INDEPENDENT R&D
Continuous Innovation
Launch of products with independent property rights
EASO
PATENT
INNOVATION
DATABASE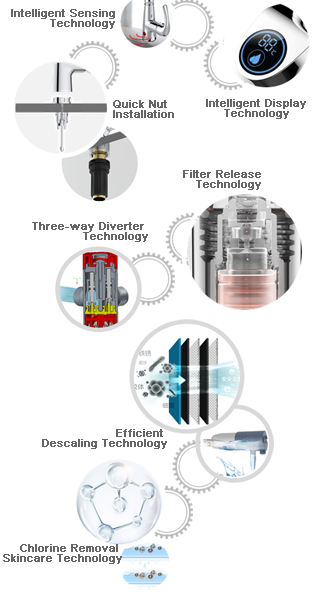 EASO
Institute of Health Kitchen and Sanitation
01
EASO has Fujian Provincial Industrial Design Center, focusing on innovative research of "comfort, health, intelligence, energy saving", mainly devoted to the design and manufacture of shower products, taps, filters and valve products, and has a number of R&D technical achievements.

Product Solution Provider


Quick Nut Installation

Technology


Low flow big force

Technology


Intelligent Sensing

Technology


Efficient Descaling

Technology


Chlorine Removal Skincare

Technology
EASO
Product Development and Inspection
02
In the practice of continuous innovation, EASO R&D team pays attention to new technologies and trends, pursues the humanization and personalized enjoyment of high-tech products, and keeps up with the market trend. The company has advanced inspection/testing equipment and laboratories, such as material research laboratory, surface treatment testing laboratory, precision measurement laboratory and functional testing laboratory.
Four Core Laboratories
Material research

Laboratory

Surface treatment design

Laboratory

Precision measurement

Laboratory

Functional testing

Laboratory
Easy strength
03
Accredited R&D capability of science and technology and strong enterprise strength
With over 10 year's rich industrial experience, EASO has won lot of honors in recent years. We are recognized as a national high-tech enterprise, a leading enterprise of "Small Giant of Science and Technology" in Fujian Province, a leading enterprise of "Small Giant of Science and Technology" in Xiamen City, and an innovative enterprise in Xiamen City.
National level

National High-tech Enterprises

Fujian Province

Technological giant leading enterprise

Xiamen City

Technology Giant Enterprise

Xiamen City

Innovative Enterprises

Xiamen City

Skills Master Studio